Legian maintains its status as one of the best neighborhoods in Bali. It makes sense why. You can find everything there. Fun night clubs, amazing hotels, and of course, awesome food. It is simply an area that you don't wanna miss when you happen to be in Bali. Since great restaurants are found almost everywhere around the area, you should not confuse yourself with choices. We have the answer!
Photo source: kura2guide
Legit Bavarian food can be found only right here! You will not leave this place feeling unsatisfied. Prepare yourself to indulge in delicious pork knuckles and authentic German sausages. Perfect lunch idea for an exciting day in Bali.
Photo source: seasidebali
As the name implies, this place overlooks the Indian Ocean, giving you a dining experience like no other! They serve delicate Mexican and Spanish food. Just the right place to spend your evening at.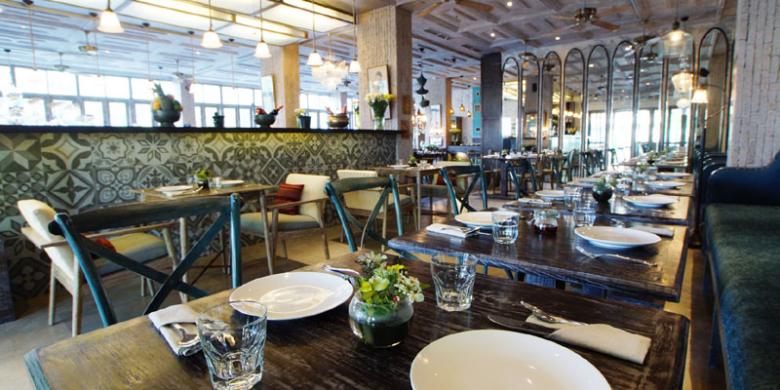 Photo source: kompas
Look at that super cozy setting! This has always been my favorite lunch spot in Legian. I totally love the rustic, old-fashioned ambience. The service is top notch. The selection of the food is amazing, and not to mention that the value is totally reasonable!
Photo source: padmaresortlegian
Love everything about this place! The atmosphere of this place makes you feel like you're really in Tokyo. The food selection is to die for. If you are craving for authentic Japanese cuisine while you're in Bali, make a visit here. Totally worth every penny.
5. Bellpiato – The Akmani Hotel
Photo source: qraved
This place is the bomb! The space seems so tropical, and yet, there's also a modern and sophisticated twist. Not to mention that the location is the most strategic that you'll ever find. Don't ask about the food, you already know that it's amazing to bits and pieces.
The post 5 Restaurants In Legian You Must Try appeared first on Qraved Journal.