Let's Talk More!
Our team is looking forward to craft the best strategy for your merchants.
Qraved for Business
We help you to know your customer, maintain presence, generate buzz, and maximize your profits
Qraved Official Accounts
The platform to grow your existing customer by constantly being in their top of mind
Social Media Management
Leverage our expertise to manage your accounts with effective and optimized results
Qraved Media
Generate buzz to reach new customers
Qraved Business Solutions
Maximize your profits per outlet through data analytics, campaign planning and growth optimization
Influencer Marketing
Get people talking about your restuarant ,generate a real buzz through authentic commumications
Local Store Marketing
Target customers in your nearby physical location with the right and tailored marketing message
Paid Advertisement
Promote your merchant with the right messaging, targeted audience and strategic social media channel
Why Qraved?
#1 Food & Lifestyle Discovery Platform in Indonesia
3 million
users across Indonesia
20+ million
monthly reach across platforms
Qraved Exclusive Videos and Journals
---
Case Studies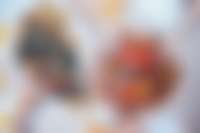 CUT THE CRAB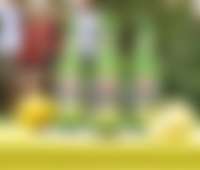 RADLER
BORN GA
AMUZ